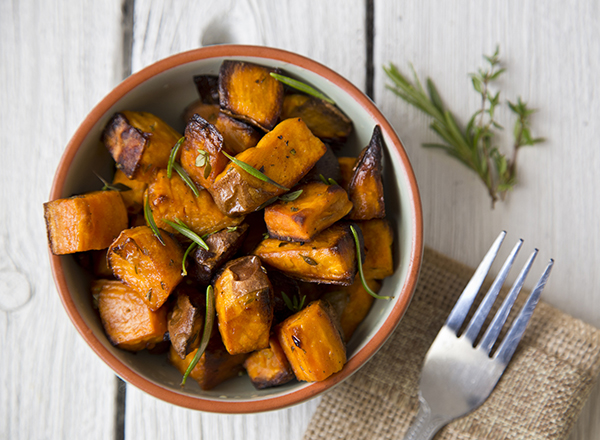 Sweet potatoes offer a rich supply of vitamins and antioxidants with a naturally sweet flavor to diversify your palate. Best served roasted or baked!
Prep Time: 10 min
Cook Time: 30 mins
Yield: 1-2 Servings
You Will Need
1 Sweet Potato
1 Tbsp. Olive Oil
Salt and Pepper
Instructions
Preheat your oven to 425 degrees Fahrenheit.
Wash the sweet potato thoroughly.
Peel and chop the sweet potato into bite size pieces.
Toss the sweet potato with olive oil, salt and pepper then place on a baking sheet.
Spread them out on the sheet and then roast them in the oven for about 30 minutes, turning frequently.
Remove from oven and serve!
Got a recipe to share?
Share your recipe on Facebook for a chance to be featured!