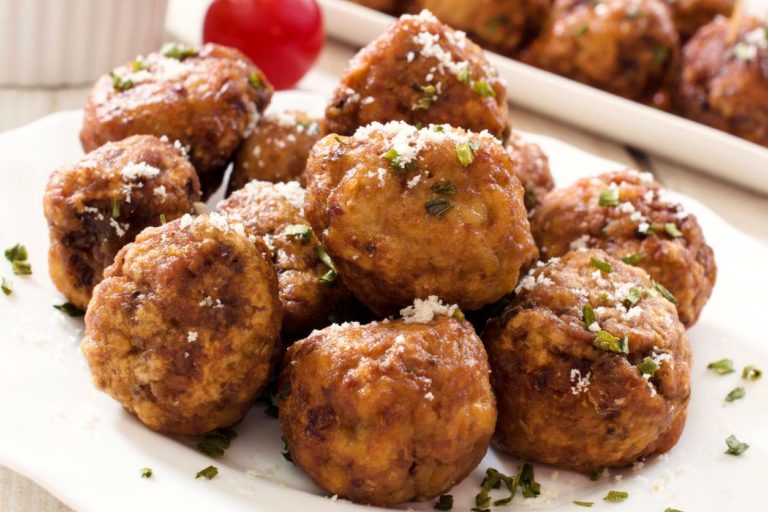 Use your Instant Mashed Potatoes to fry up some yummy meatballs! Tip: These meatballs go great with any of our pasta recipes!
Prep Time: 10 mins
Cook Time: 15 mins
Yield: 6 Servings
You Will Need
3/4 Cup Instant Mashed Potatoes from Full Cart Order, cooked
1lb Ground Hamburger
1⁄4 Tsp Garlic Salt
1 Medium Onion, chopped
3⁄4 Cup Ketchup
1 Cup Water
Salt (to taste)
Pepper (to taste)
Instructions
Mix together instant potatoes, ground hamburger, garlic salt, salt and pepper.
Shape into small meatballs. Fry lightly, turning the meatballs until the outsides are browned.
Add chopped onion and simmer to light brown.
Then add ketchup and water and bring to a boil
Reduce to a simmer for 10 minutes or until meatballs are cooked through.
Got a recipe to share?
Send us your best Full Cart recipes and you could get featured!