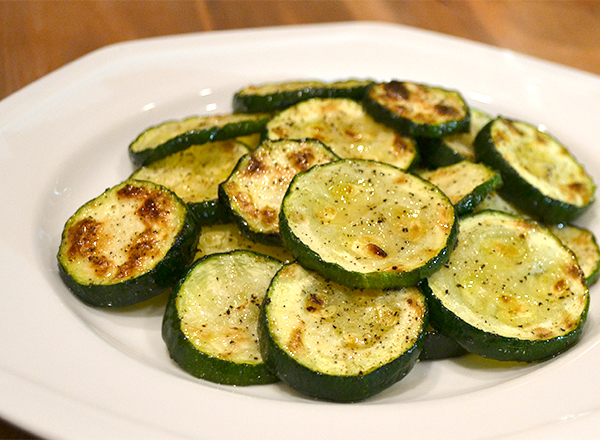 This versatile veggie is packed with vitamins and nutrients to benefit the whole family. You can slice it, chop it, or even spiralize it before cooking!
Prep Time: 5 min
Cook Time: 15-20 mins
Yield: 1-2 Servings
You Will Need
1 Zucchini
2 tablespoons olive oil
Salt and Pepper
Instructions
Preheat oven to 450°f.
Thoroughly wash the zucchini.
Slice or chop the zucchini into bite size pieces.
Toss the washed zucchini with olive oil, salt and pepper then place on a baking sheet.
Spread them out on the sheet and then roast them in the oven for 10 minutes.
Take out of oven and carefully turn the zucchini. Place back into oven until the edges are crispy. About 5-10 minutes.
Remove from oven and serve warm.
Got a recipe to share?
Share your recipe on Facebook for a chance to be featured!