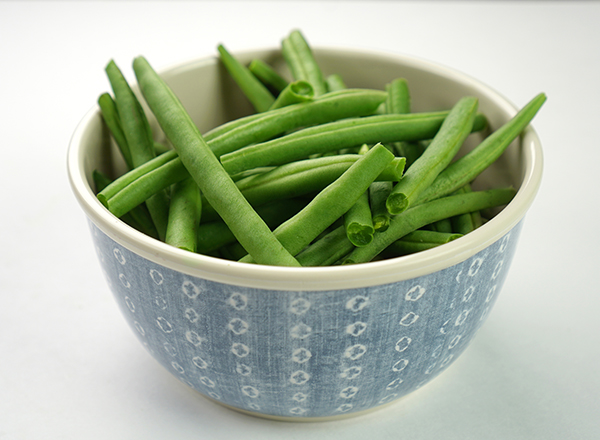 These fresh Caprice String Beans are a nutritious addition to any meal! Cook them into a favorite recipe or steam them for a quick side dish.
Prep Time: 5 mins
Cook Time: ~5 mins
Yield: 3-4 Servings
You Will Need
6oz String Beans
½ Cup of Water
Salt and Pepper (to taste)
Instructions
Remove the stems of the string beans.
Throughly wash the string beans.
Add 1/4″ of water to a pan; cover and bring to a boil.
Carefully remove the lid and place in string beans. Place lid on top and steam for about 5 minutes.
Take off the stove. Serve warm. Add salt and pepper to taste.
Got a recipe to share?
Share your recipe on Facebook for a chance to be featured!