Good Deeds
Presented By
Give the Gift of Groceries
100% of your donation goes directly to families in need!
Contribute Now
Real Impact
"Full Cart was amazing! Definitely helped out after the hurricane."
- Heather
"To receive a delicious and healthy meal to feed my family in between jobs has been a blessing!"
- Erika
"Just want to say thank you for my food package! It really helped during our medical expense!!"
- Mary
How it works
Individuals and families in need of emergency assistance are pre-identified for participation in the Good Deeds program.
Next, you will have the opportunity to select specific families that you want to help in their time of need.
With the help of your sponsorship, the selected families will receive a package of groceries at no cost to them.
Our Signature Box!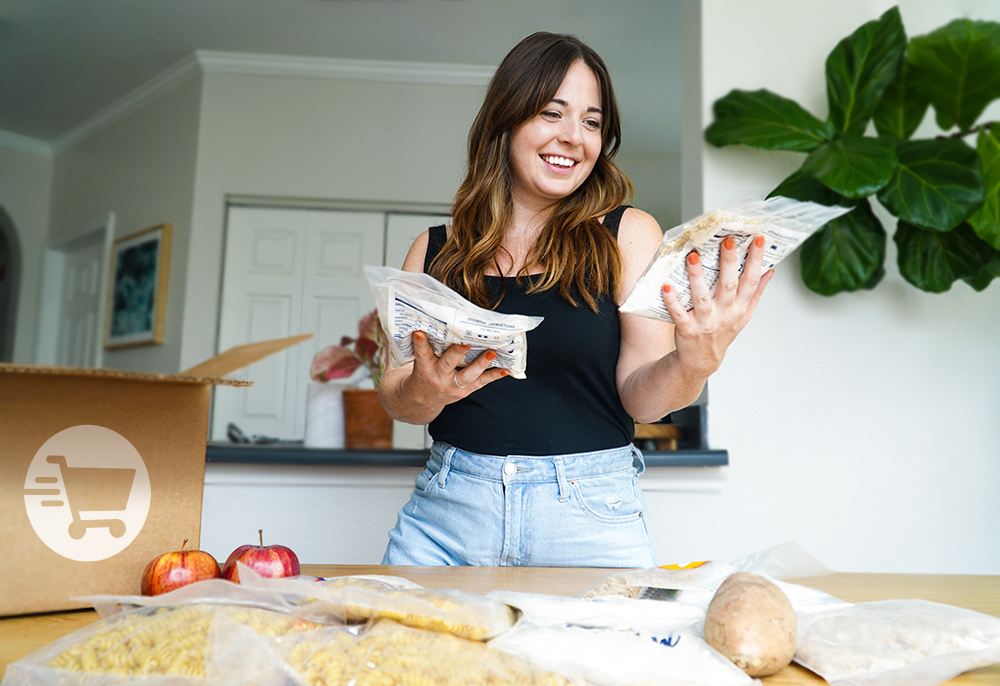 Every group that meets its funding goal will receive one of our Signature Boxes! Each box includes:
32 Lunch/Dinner servings
12 Side Dish servings
15 Breakfast Servings
6 Snack servings
3 Fresh Produce items
The
Gift

You're Sending

Through the Good Deeds program you get to help families receive groceries during a time of crisis. The Signature Box that they will receive contains up to 30 entrees, 15 breakfast items, 10 side items and 5 snack items.
Choose A City To Get Started Helping Families
Don't see a city where you would like to help?
Email gooddeeds@fullcart.org to suggest a new city.