Gift Cards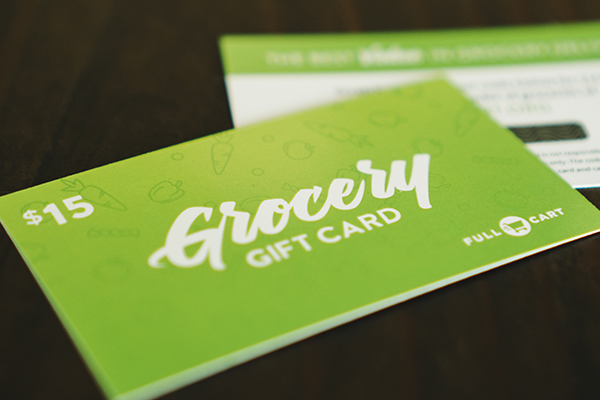 Physical Gift Cards
Handout or Mail
A physical gift card that can be used to purchase a bag full of groceries from
Full Cart.
Order Now
Custom & Bulk Orders
Specialize Your Large Order
For all orders of 10 or more gift cards. Custom branding is available to make your experience unique.
Order Now
Digital Gift Cards
Email Now or Schedule
A digital gift card that you can email, along with a note, directly to a friend, family, or co-worker.
Order Now