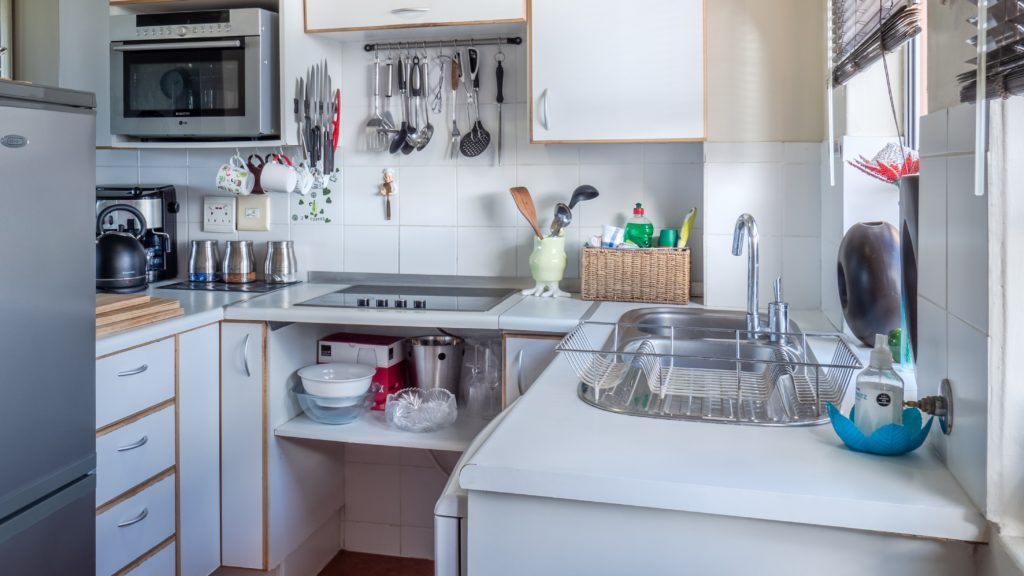 Homemade meals are amazing, but take a lot of work! After a long day of work, it's easy to run out of motivation to cook a meal. It's helpful to have some kitchen life hacks at your disposal to make your time in the kitchen easier than ever before. Here are some of our favorite tips and tricks to help inspire your inner chef again.
1. Ready to go seasoning: Freeze cubes of olive oil with your favorite seasonings and herbs so they're ready for the stove whenever you are. We like to freeze rosemary and garlic with our olive oil!
2. Lots of leftovers: It may be obvious, but making extra portions for dinner can double as tomorrow's lunch. It's a great way to save money and make use of all the food stored in your pantry!
3. Easy measuring for sticky stuff: When measuring sticky ingredients like honey or peanut butter, coat your measuring cups by spraying non-stick cooking spray.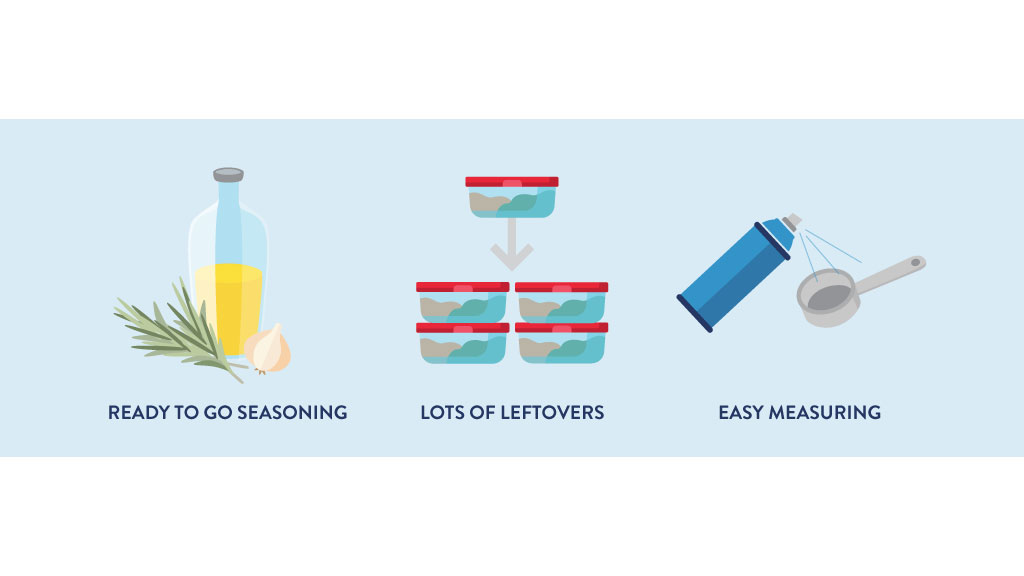 4. Lemon Up: Lemons are great tools for cleaning stovetops, sinks, and pots and pans. All you have to do is cut a lemon in half, rub it onto the item, and dry with a cloth.
5. DIY Ice Packs: From packing lunch to taking care of an injury, ice packs always come in handy! Looking for more ice packs but want to save money? You can create an ice pack using items around your kitchen! Take a kitchen sponge, zippered sandwich bag, and dish soap and pop it in the freezer!
6. Stop the spills: Water boiling over the pot? Balance a wooden spoon across a pot of water to keep it from spilling over.
7. Reduce, reuse, recycle: The easiest way to separate an egg yolk from the rest of the egg is with a plastic bottle. Place the mouth of a water bottle on an egg yolk and squeeze, this way the yolk gets sucked into the bottle!
We'd love to hear your favorite kitchen hacks! Feel free to share them on social media using the hashtags #FullCartFullHeart and #FullCartFam.